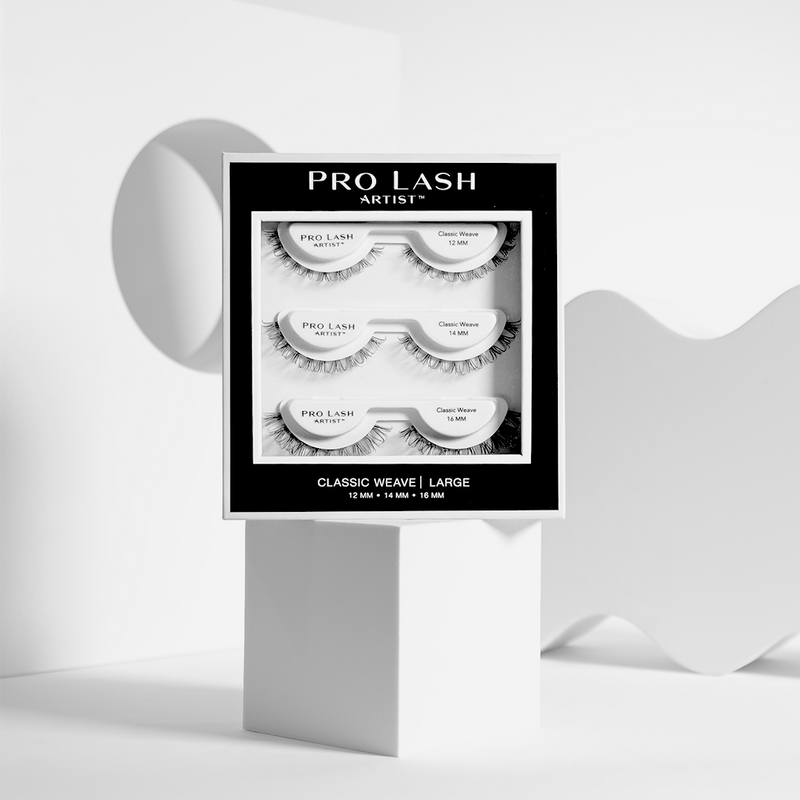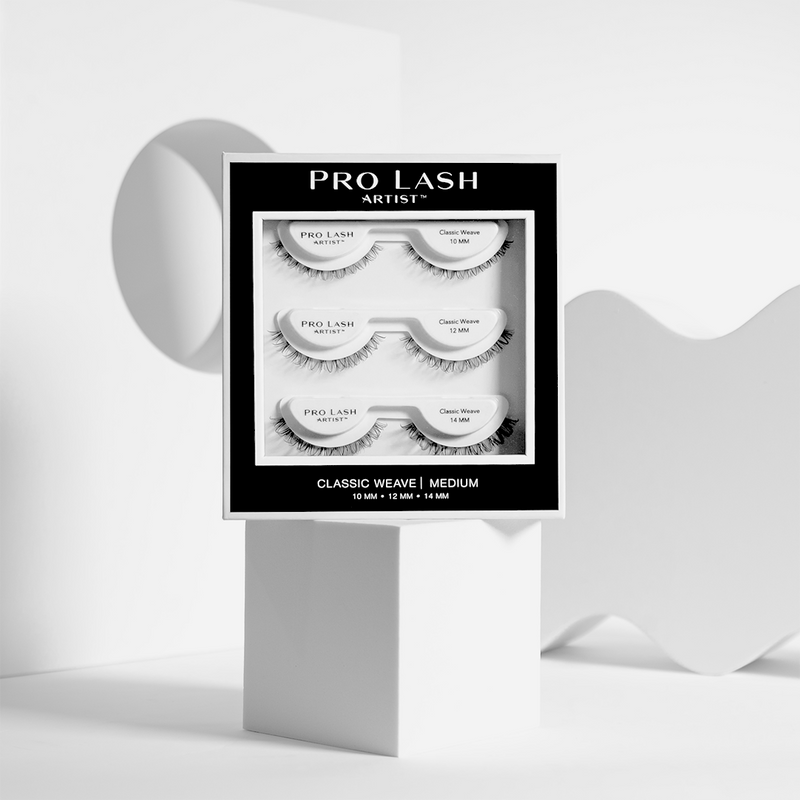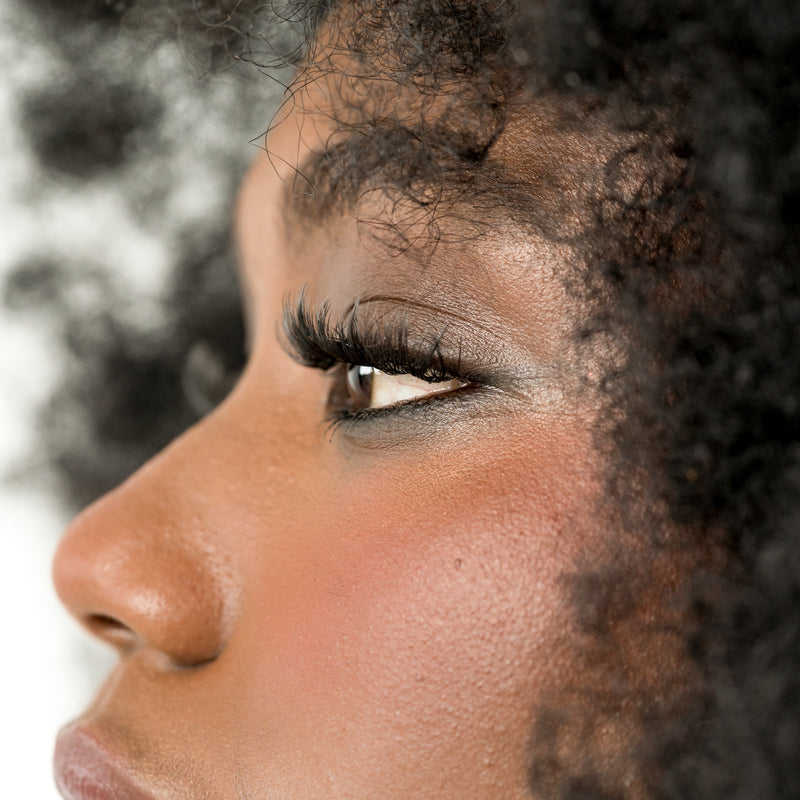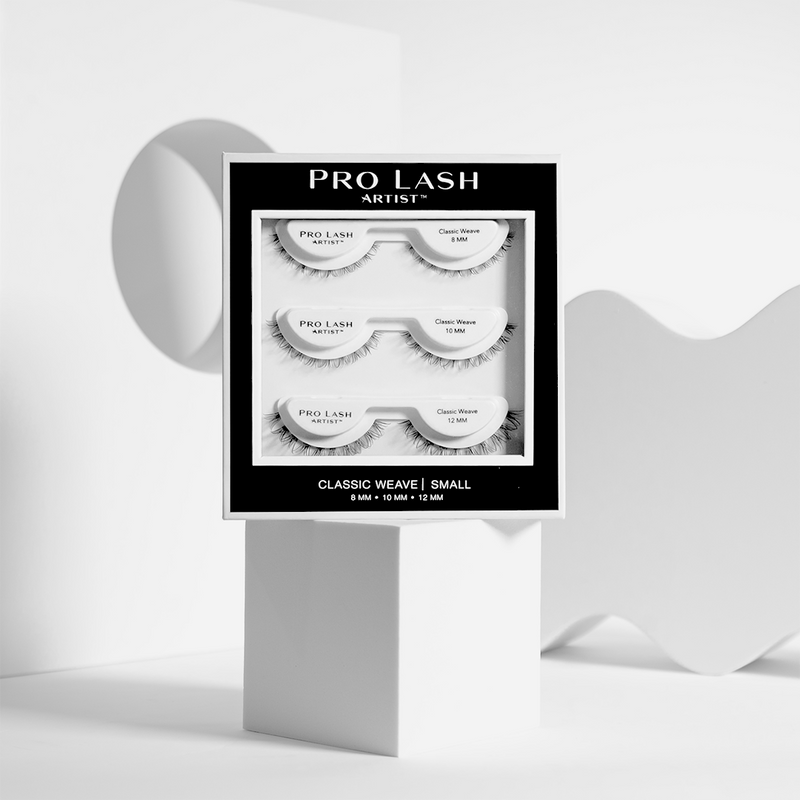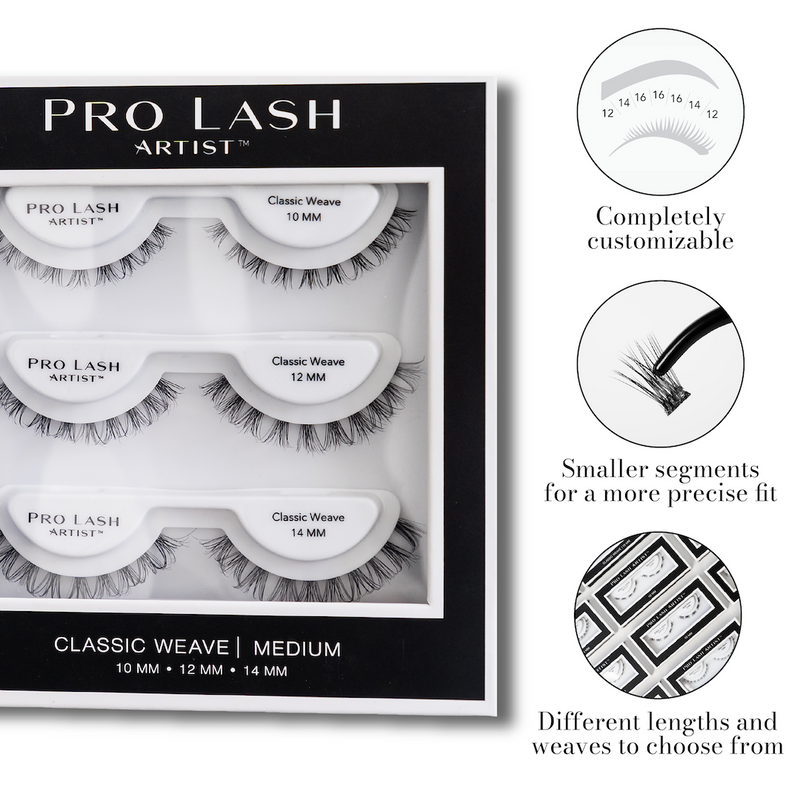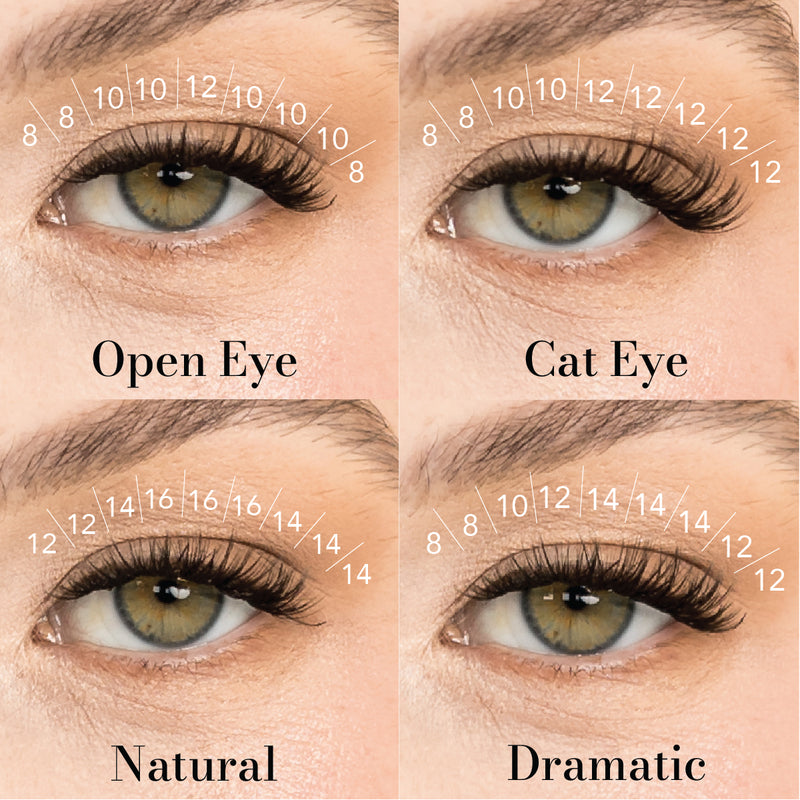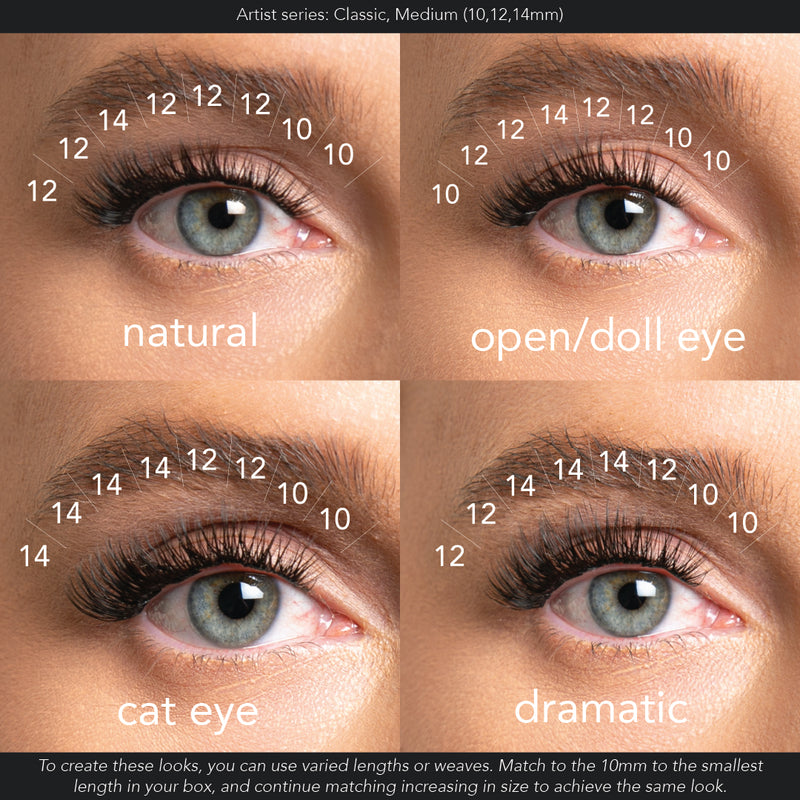 Artist Series — Classic Weave
The Artist Series provides the ultimate lash canvas for you to unleash your creativity and become the lash artist of your dreams. With a range of weaves, sizes, and lash maps at your fingertips, the possibilities are endless. Create, customize, and conquer your unique lash look.
[CLASSIC WEAVE] A lighter density for effortlessly natural lash looks.
[NATURAL ELEGANCE] Enhance your eyes with a beautiful, understated appearance.
[CUSTOMIZABLE] Choose from Small, Medium, or Large packs to find the ideal length for your unique style.
[VERSATILE] The Classic option is perfect for everyday wear or special occasions, providing a versatile and timeless lash look.

Embrace the Classic lashes from The Artist Series and elevate your natural beauty today!
*Small pack contains lengths: 8mm, 10mm, 12mm
Medium pack contains lengths: 10mm, 12mm, 14mm
Large pack contains lengths: 12mm, 14mm, and 16mm 
*Pro Lock™ Reinforce Adhesive required, sold separately.
Free Shipping on US Orders $150+
3 Sets (1 Month Supply)

Professional Grade Quality

10+ Days of Continuous Wear
PRO LOCK ADHESIVE™
Pro Lash features a Pro Lock™ adhesive system that makes application as easy as it looks. This 2-part adhesive comes with Part A pre-applied on the lashes, and you quickly apply Part B like a mascara. When you apply with a small crimp, they are set! Now you can sit back and enjoy life without worrying about your lashes.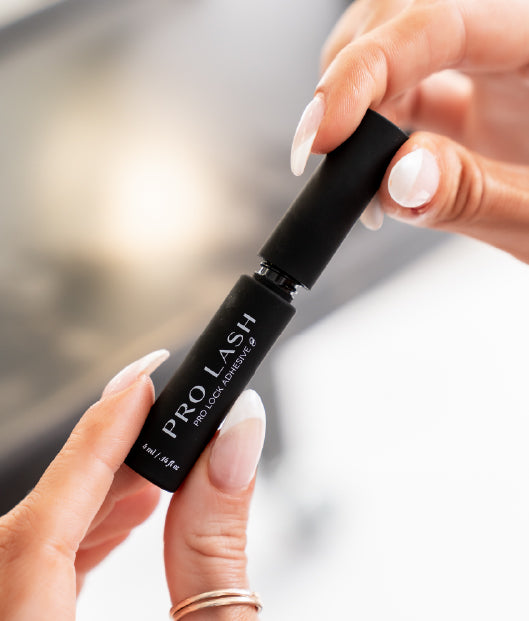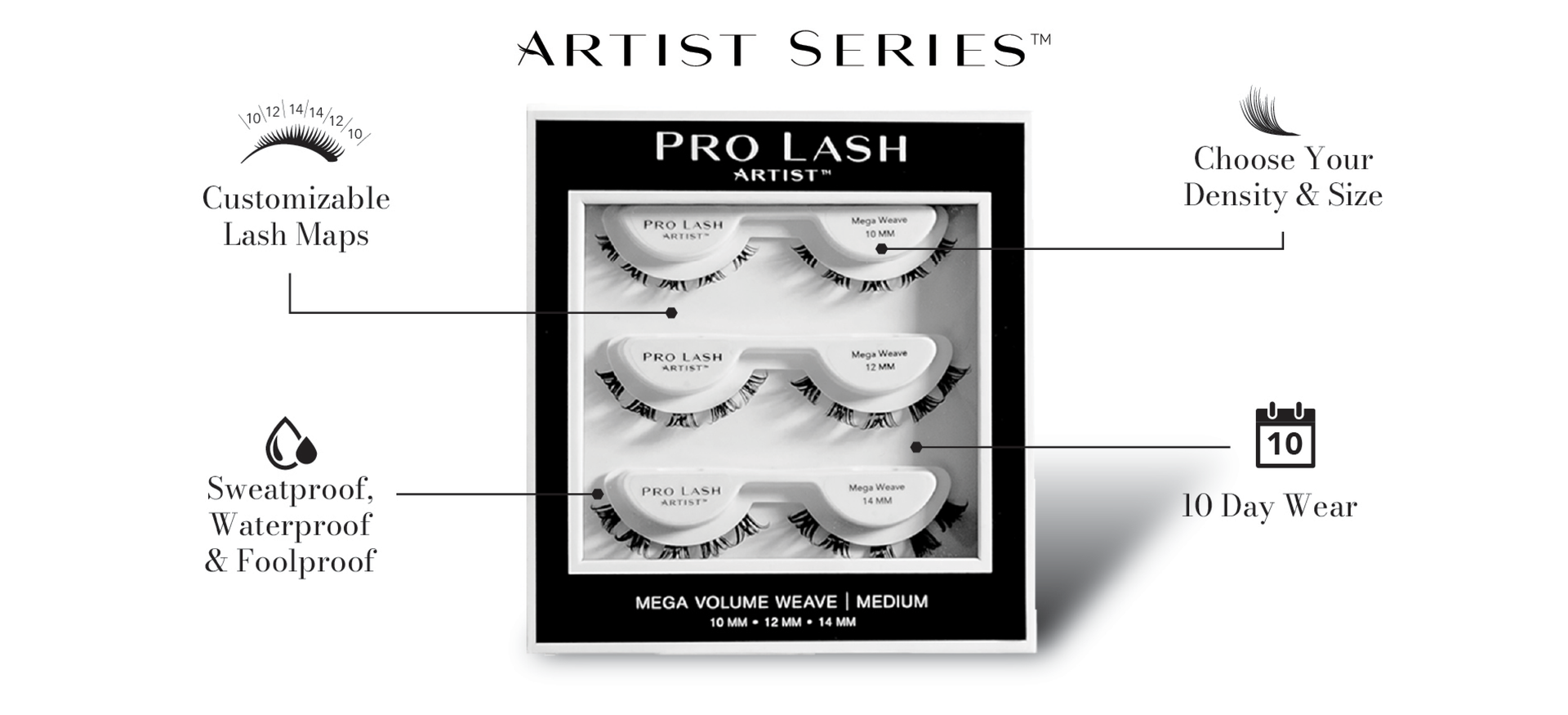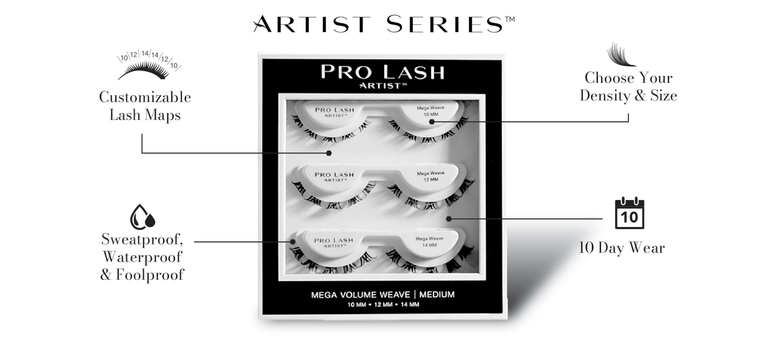 Need more help?
A Lash Map is a technique used for planning out which length of lash you will use and where you will use it. Customize the map to your eye shape to enhance your natural eyes.
No! Feel free to be as creative as you want to make the lashes perfectly fit your eyes. If you are new to lash maps, we have professionally styled some looks for you HERE.
The Artist Series™ is super customizable and can be made unique to you! There are endless options of styles you can create.
The regular Pro Lash offers you one professionally styled look per box whereas the new Artist Series™ offers you infinite styles to choose from with only one box.
Most people find them easy to apply, even for the first time! This completely depends on you. The first set is a learning set. The second set you will know how to apply better and make them look even more amazing. By the third set, most people are Pro! If you have any questions or need extra help, please book a private session with one of our Professionals to help you!
No. Our patent pending Pro Lock Adhesive technology allows your natural lashes to move and grow at their own pace. This is the amazing technology that allows them to hold on for 10 days while maintaining healthy lashes!
No. Our patent pending adhesive is designed and engineered to work exclusively with our system. The adhesive on the lashes works perfectly with the second adhesive that you apply to give you a safe, healthy, 10 day retention.
One box will give you 2-3 sets of lashes. You may not get 3 full sets if you are using a lot of segments from one size of lash per set you create. We have individual sizes of boxes if you need to replenish one size in your box.
Reviews
Total 5 star reviews: 1
Total 4 star reviews: 0
Total 3 star reviews: 0
Total 2 star reviews: 0
Total 1 star reviews: 0
100%
would recommend this product
Artist Series Lashes are the best!

These lashes are so easy to put on and look the closest to lash extensions. I was able to get mine to last for about a week while going to hot pilates every other day.
Reviews Loaded
Reviews Added